D5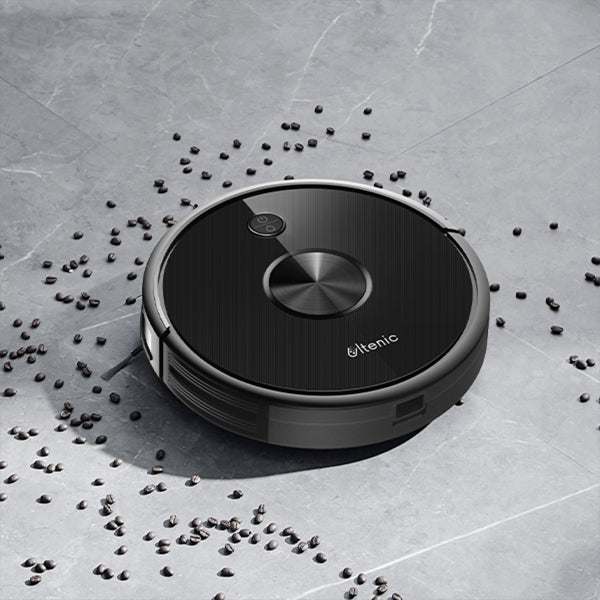 How to join the 50% off campaign?
Click "Learn more in Messenger" and talk to our service team, you'll get a huge discount of 50%. In return,we'll need you to share your shopping experience and product improvement suggestions.
First come, First served!
50%OFF
Limited Time Offer
Original price $199
Deal Price $99
Learn more in Messenger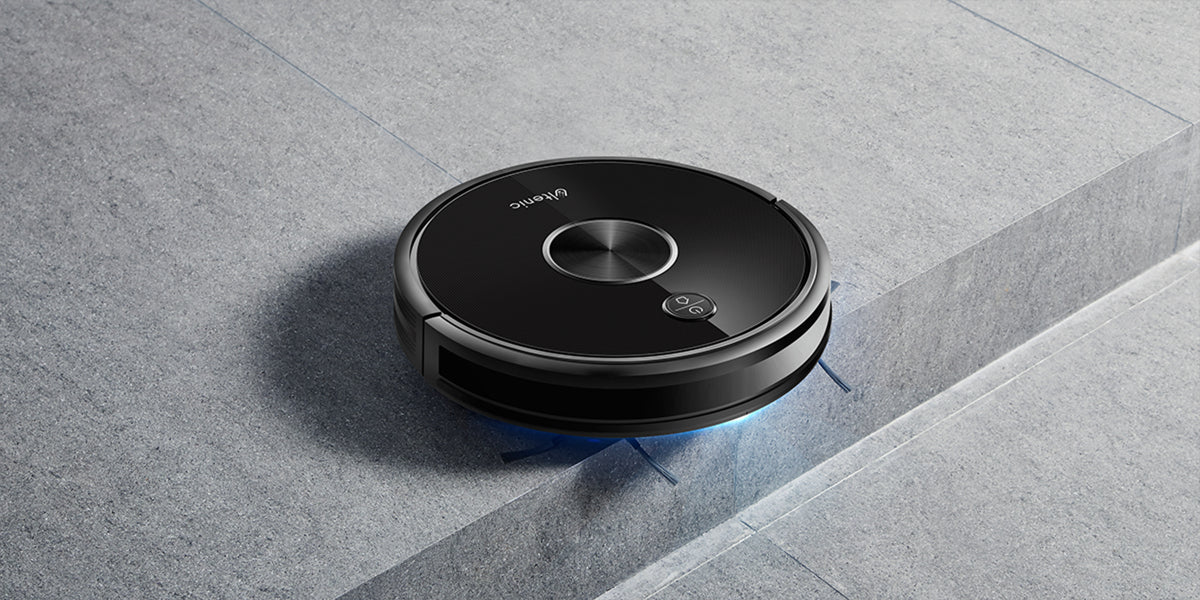 Anti-Drop Sensor
With anti-drop technology, the robot vacuum can sense the steps and stairs to avoid falling down. No need to pay any attention, just let the robot go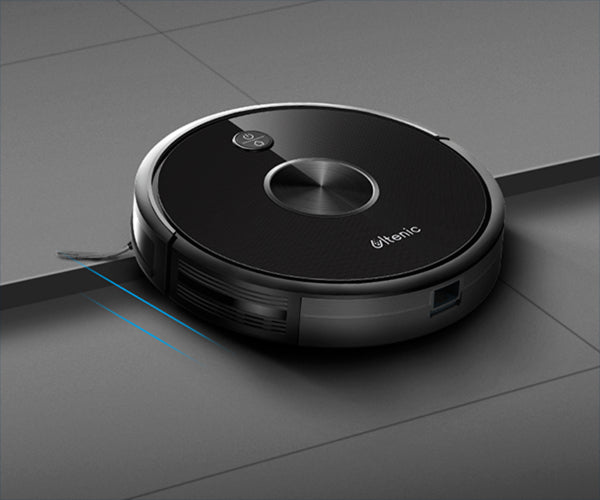 Climbing Capacity
The Ultenic D5s has strong obstacle climbing ability which can climb the door ledges with height of 15mm step easily.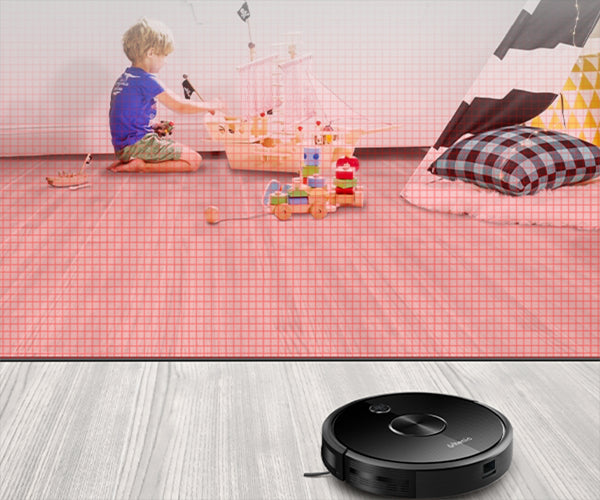 Stay Within Borders
Specialized sensors can detect boundary strips, which allows you to keep the robot vacuum staying in certain area and protect valuable items in your house. The strips can be cut into different length as you want. Extra boundary strips can be purchased from our amazon store if you need.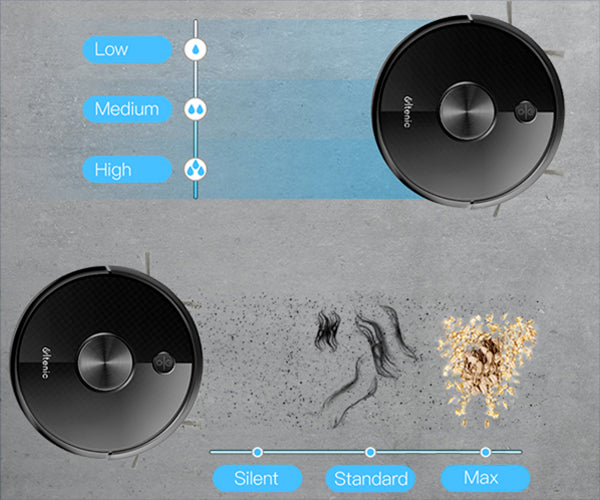 Multiple Setting Modes
With 3 adjustable cleaning speeds, you can adjust the suction power between 3 speeds according to your needs. The max suction power can reach up to 2200Pa, which can easily sucks up fine dust, crumbs, dirts, pet hairs, ect.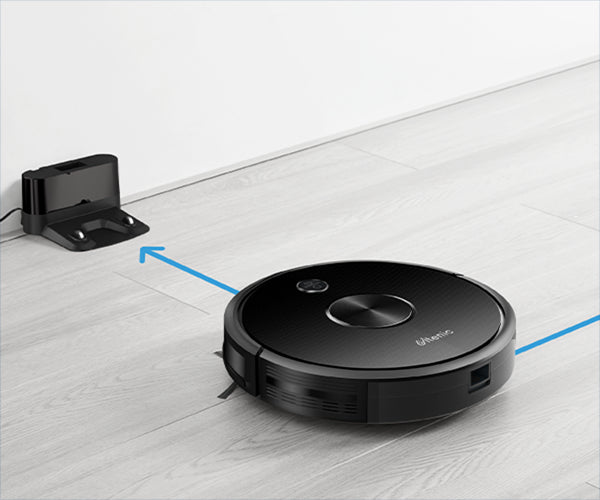 Automatic recharging
When the cleaning is finished, or the battery level is low, the robotic vacuum automatically returns to the charging station to charge, so it is always prepared for the next cleaning session.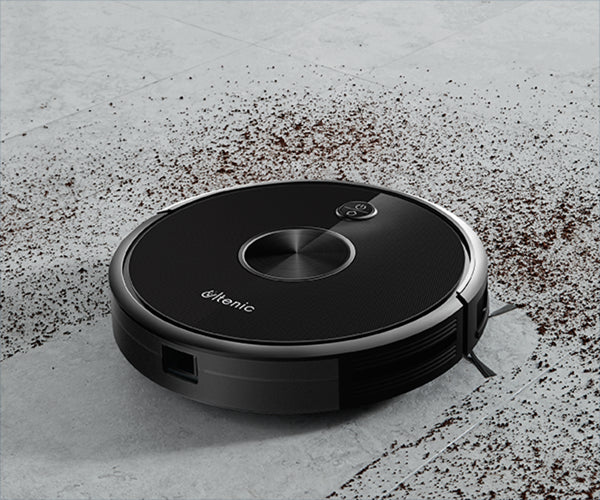 2200Pa Powerful Suction
Strong suction power of 2200Pa along with 2 efficient side brushes, which makes D5 robotic vacuum easily clean rugs and pick up dust, hairs and crumbs on the ground. Suction Power is available in 3 levels,which can met your different cleaning neds.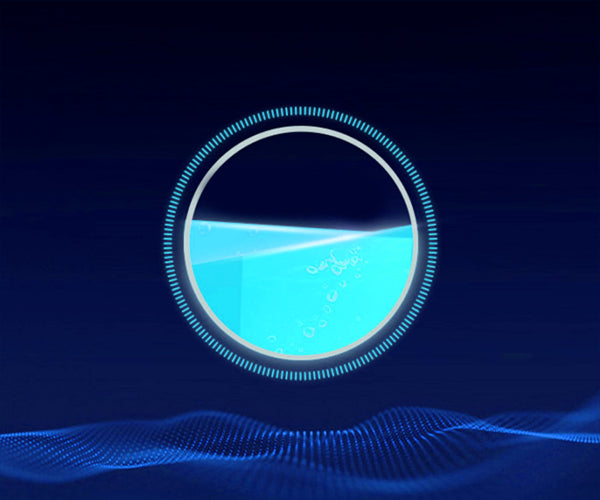 Endurance Vacuuming
Powered by 2600mAh Li-ion battery, the robot vacuum allows you enjoy up to 120mins of constant cleaning after fully charged. Leave the chores to robot vacuum and enjoy your leisure time.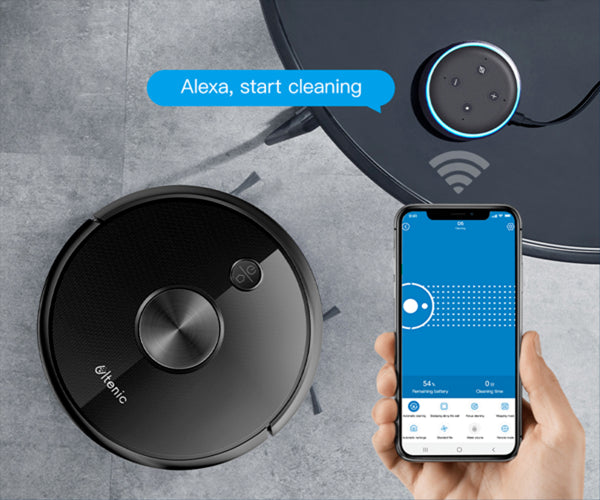 Intelligent Control
Apart from using remote control to control robot vacuum, switch cleaning modes, turn on/off a cleaner, schedule cleaning, etc. You can also control the robot vacuum by App, Alexa and Google Assistance voice command, which totally free your hands.
Note: The name of the app, Alexa skill and Google Assistance is Ultenic Home.