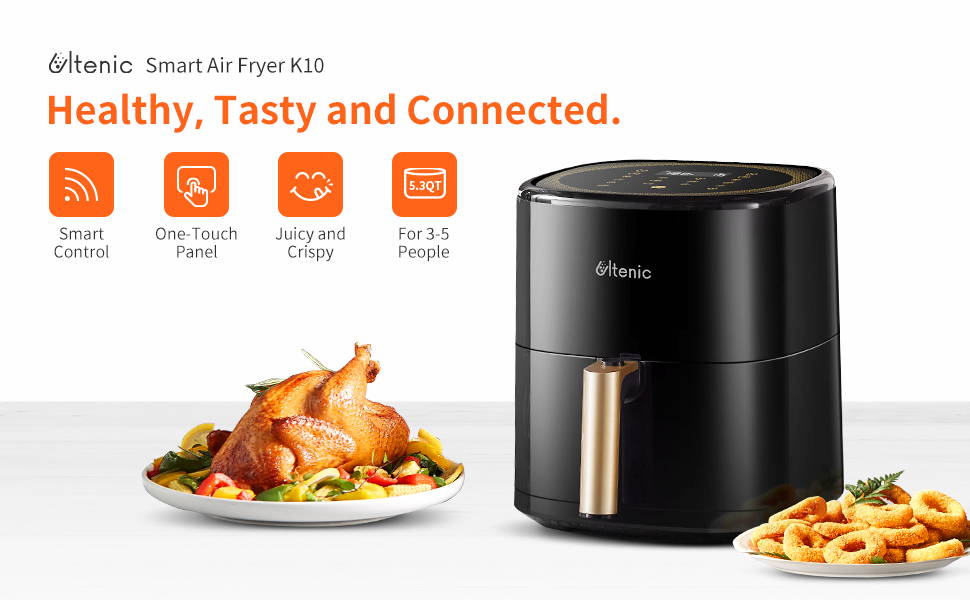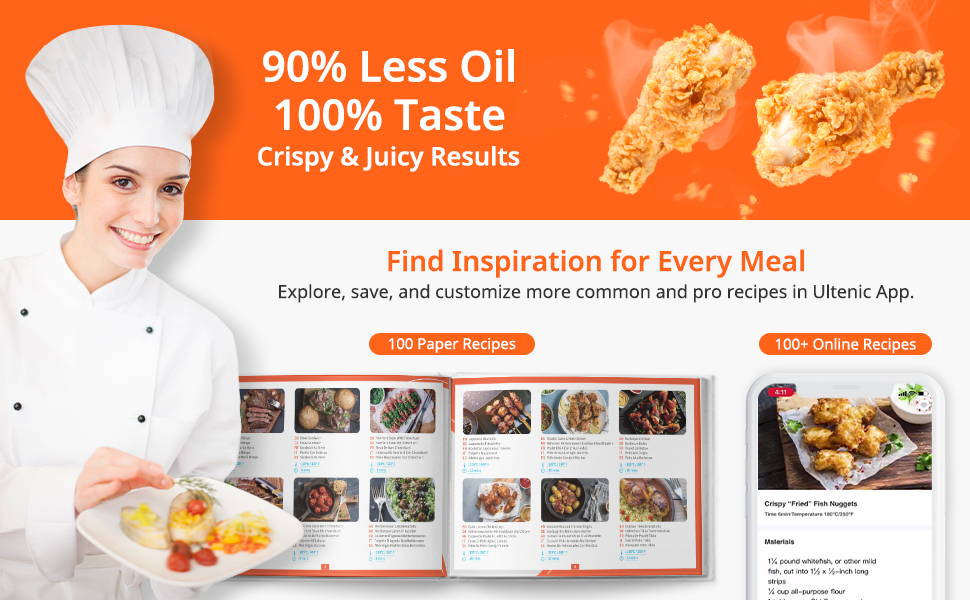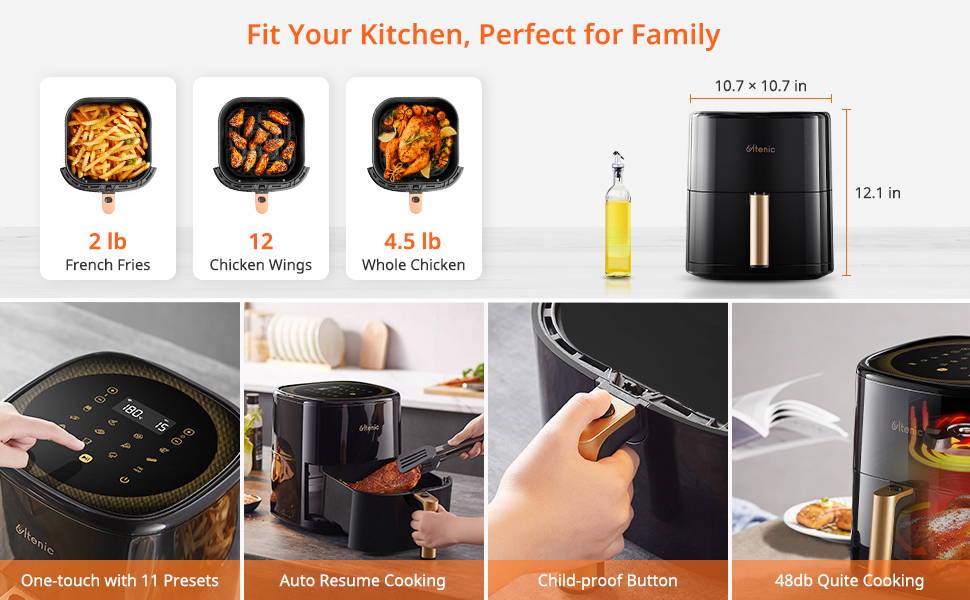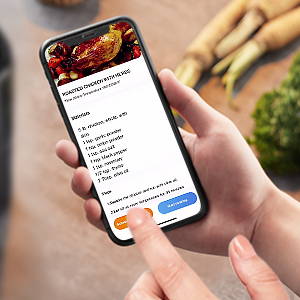 Bring convenience into your kitchen: all you need to do is tap your favourite recipe through Ultenic APP, then your K10 will instantly cook it for you.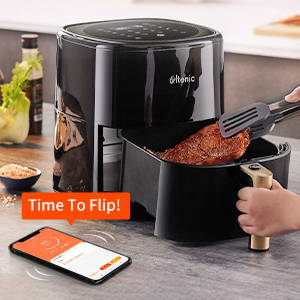 For best cooking results, you can preheat the airfryer for 5mins, and flip or turn the food with SHAKE reminder, then keep warm until you are ready to enjoy your meal.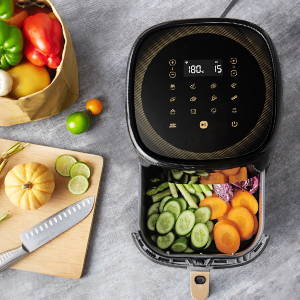 Set your air fryer temperature and allow the air fryer to do its magic, perfect to make healthy snacks like fruits, vegetables, meat jerky, herbs and nuts.

You would like to get a head start on dinner and party or leavened foods? No Problem! Use Ultenic smart App to schedule cooking in advance 4 hours.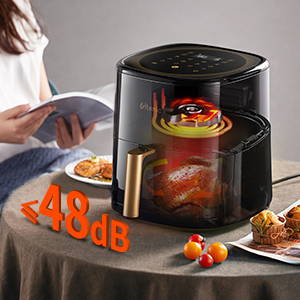 Maintain a low noise level of 48dB while working and create an ideal cooking environment.

A perfect healthy gift for fried food lovers, family and friends. Let us enjoy the fun and convenient cooking, and eat healthier!