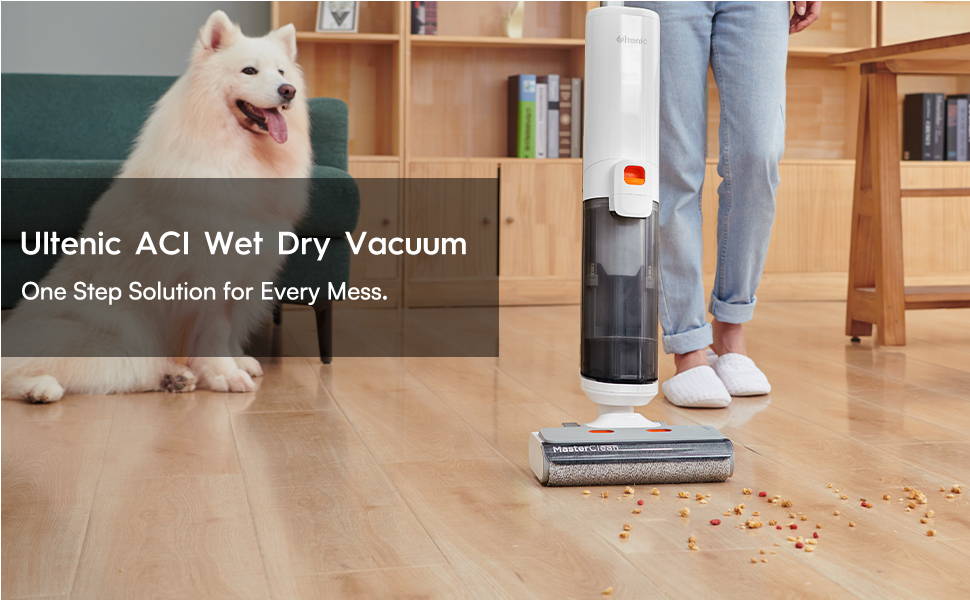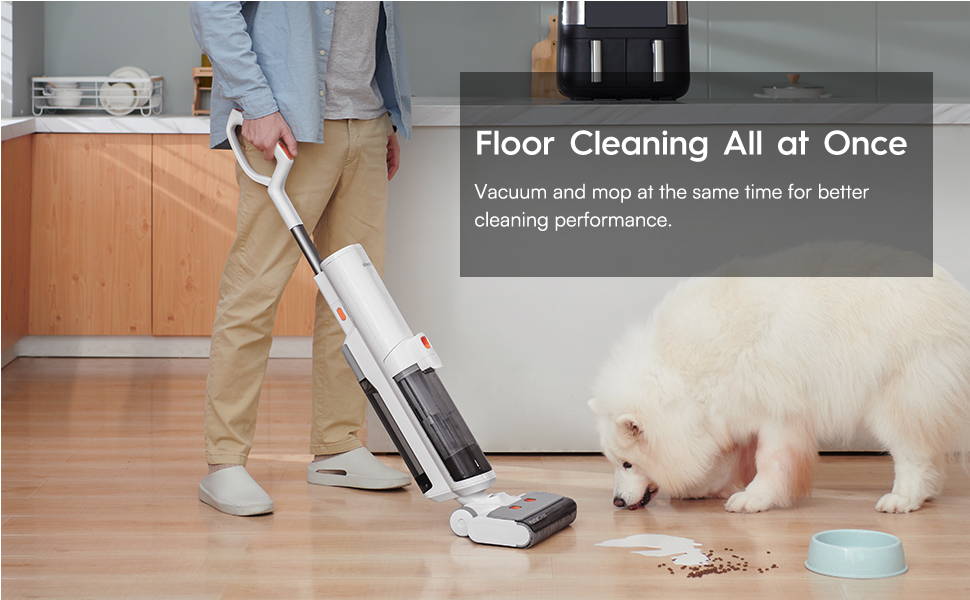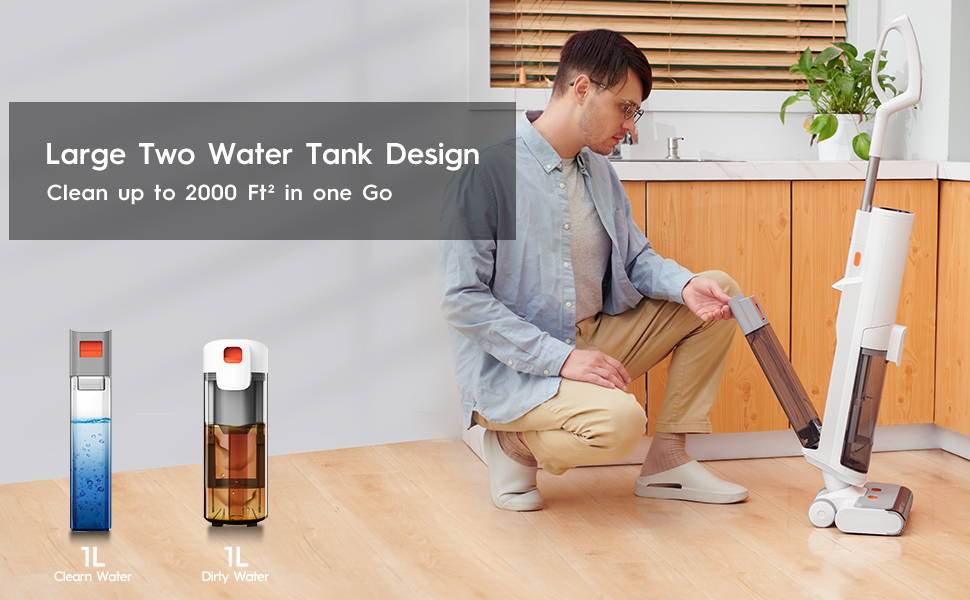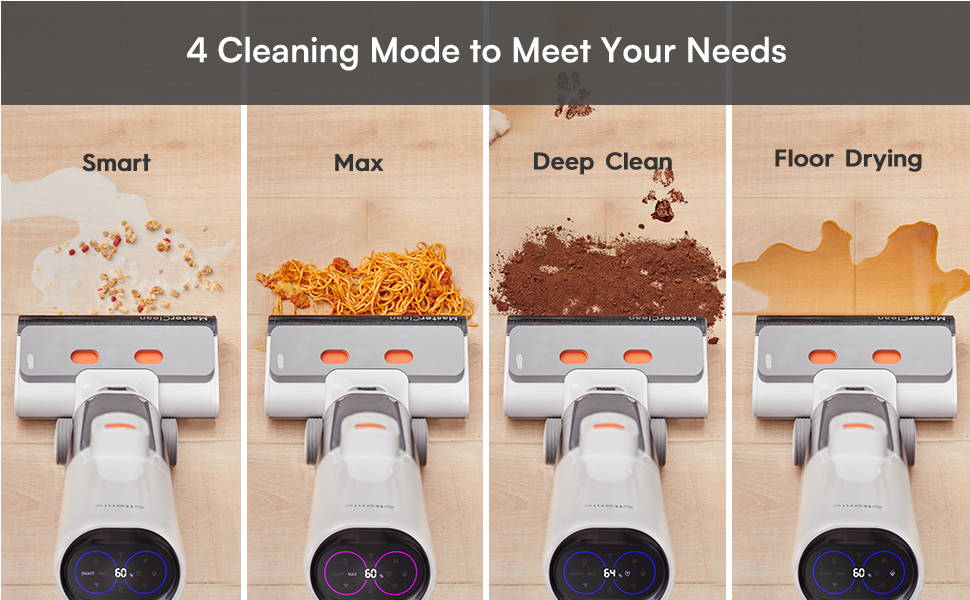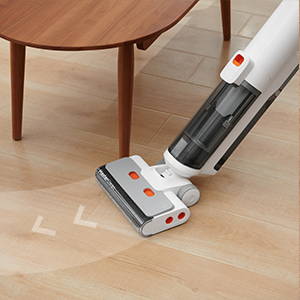 Self-propelled Technology
The AC1 wet dry vac has a self-propelled technology that's easy to maneuver around your home with little effort on your part, and its head rotates up to 180 degrees, allowing you to clean around obstacles like table legs.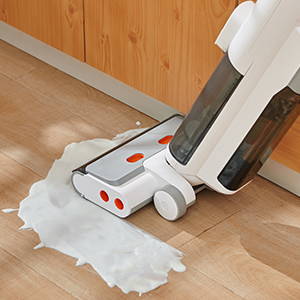 No more anxiety about the hidden dust in those hard-to-reach corners! With dual narrow edge and full-length roller design, it can reach every edge and corner, leaving dirt no escape.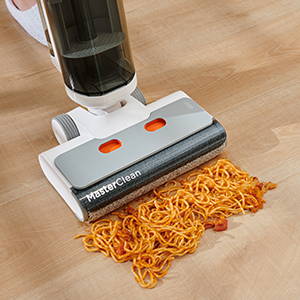 The wet dry vac providing up to 15KPa strong suction, build to trackle even the worst stains. From bread crumbs to stuck-on sauces, you can always rely on it to restore the sparkle to your floors.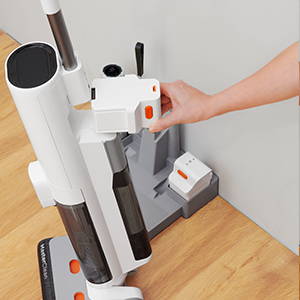 45mins of Cordless Runtime
With 4000mAh detachable battery, you can enjoy up to 45mins of cordless runtime, which easily clean all your hard floors in one go. Take it with you around the house, up and down stairs, and more, tackling the task cleaning of frequent pet and kids' messes.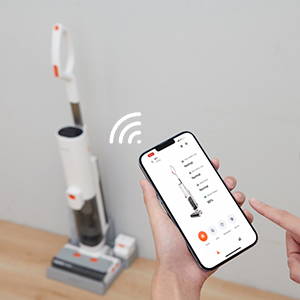 To ensure the best cleaning performance, please connect to Ultenic APP to keep the wet dry vac and firmware up to date BEFORE using. Through the latest Ultenic APP, you can optimize the amount of water dispensed, monitor the cleaning status, get the instructions for use, troubleshootings and faster online customer support.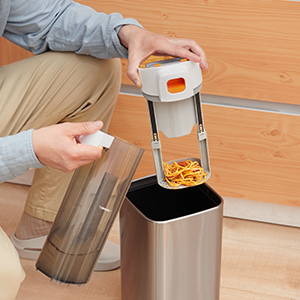 Separate hair and other large debris from liquid to reduce sink clogging and empty more easily.